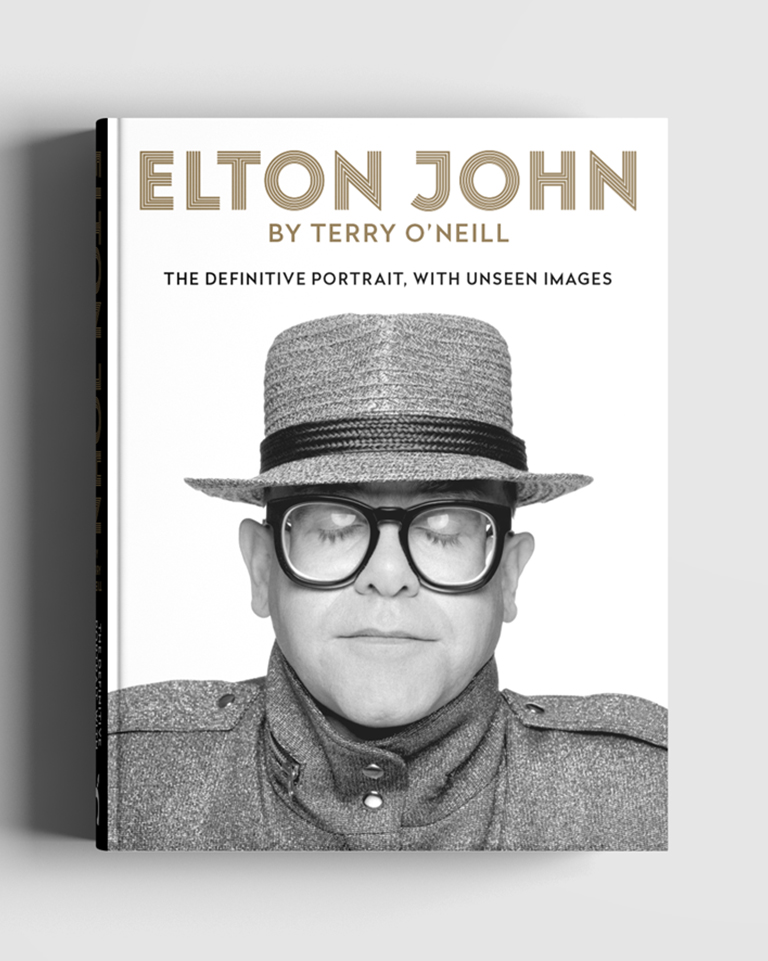 "Looking at Terry's photographs is like gazing through a window at the most extraordinary and exciting moments of my life. I'm so glad he was with us throughout the madness: in his evocative and stylish photos he captured those moments as no other photographer could." – Elton John
Octopus imprint Cassell Illustrated has acquired photographer Terry O'Neill's "definitive portrait" of Elton John featuring never-before-seen pictures.
Senior commissioning editor Joe Cottington acquired world rights in all languages to Elton John by Terry O'Neill: The definitive portrait, with unseen images from Carrie Kania at Iconic Images. It will be published on 3rd October at £30.
John, who is currently embarking on his farewell tour, and photographer O'Neill first worked together in 1972 and continued their creative partnership for many years, taking in excess of 5,000 photographs.
"From intimate backstage shots to huge stadium concerts, the photographs in this book represent the very best of this archive, with many of the images being shown here for the first time," said the publisher. "O'Neill has drawn on his personal relationship with Elton John to write the book's detailed introduction and captions. This is the ultimate portrait of an inspiring, flamboyant and much-loved artist."
Cottington said: "It's been such a treat to go through the thousands of beautiful, crazy, exciting photographs that Terry took with Elton over the course of his life – many have been kept under wraps until now, and their energy fizzes off the page. As Elton's incredible career is celebrated as never before over the next year, this collection by one of our finest photographers provides the perfect window into the life, the songs and – of course – the many, many outfits of music's great showman."
O'Neill said: "I knew Elton John was going to be a superstar the moment I heard him on the radio. Working with him has been one of the joys of my life. He's a tremendous talent – one of the greatest ever, really – and going back through these photographs and contact sheets has brought back so many happy memories. I'm thrilled to be able to share these photographs, so many never seen before. I hope you all enjoy them."
A limited number of signed copies will be made available to order in August. Be the first to know by signing up to our mailing list!