The Platinum printing process is a rare and highly appreciated technique that was developed in the late nineteenth century, which only a handful of printers in the world have the expertise to practise today. The technique became virtually extinct after World War I due to the shortage and astronomical price rise of the platinum metal, in which place the gelatin silver printing process became more commonplace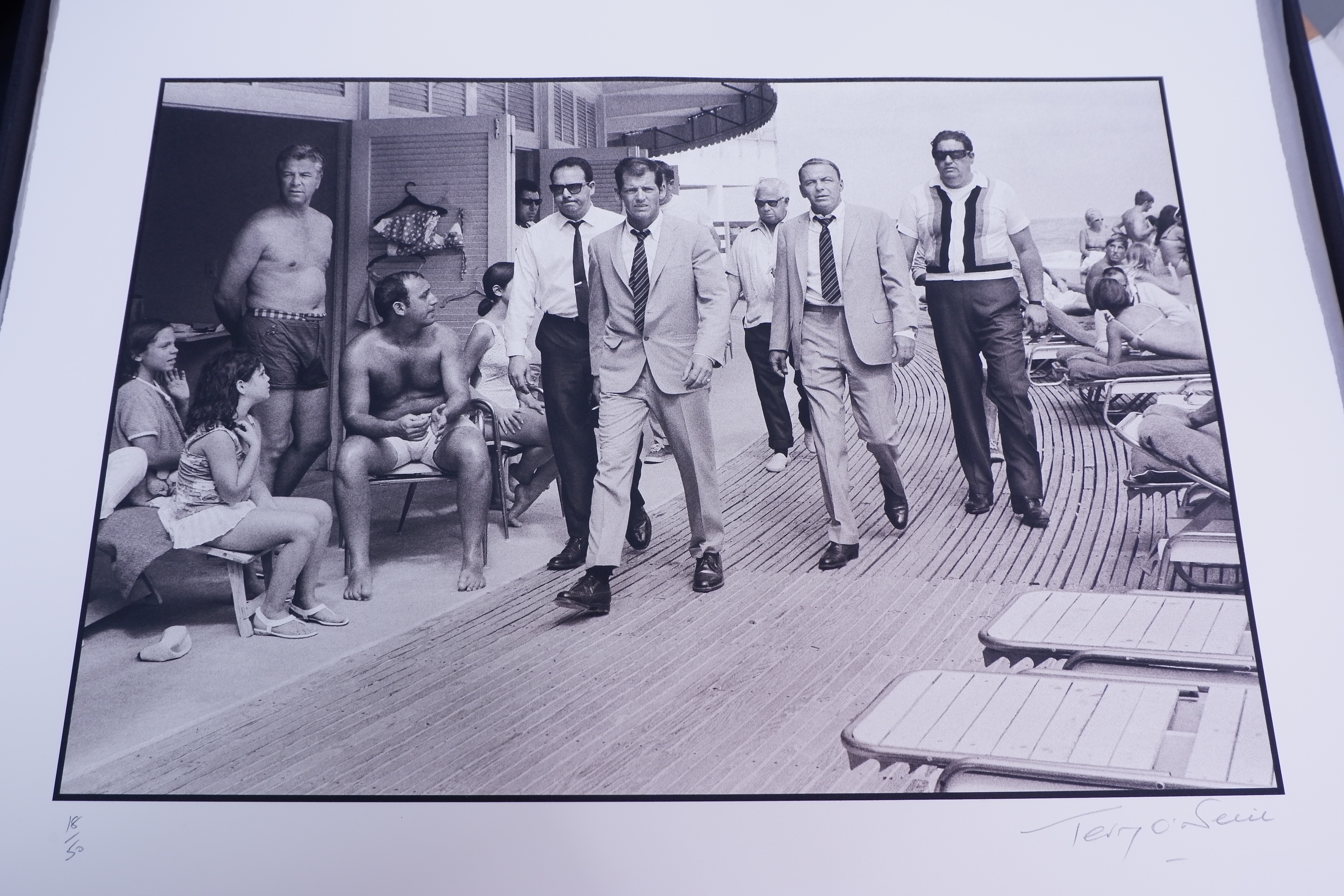 Platinum prints are printed by hand, so each print is unique. The negative, which has to be the same size as the image, is laid directly on a paper that has been treated with a solution containing platinum salts. These salts are embedded in the paper rather than simply lying on top as an emulsion. Since platinum is one of the most stable and un-reactive metals, this technique results in a print that is chemically inert which will not react to light or degrade with time.
In addition to the print's longevity and rarity, collectors appreciate Platinum prints for their greater tonal range and depth. Rather than a true black or white produced by gelatin silver prints, Platinum prints have a wide range of grey tones which expresses every nuance of detail on the photograph.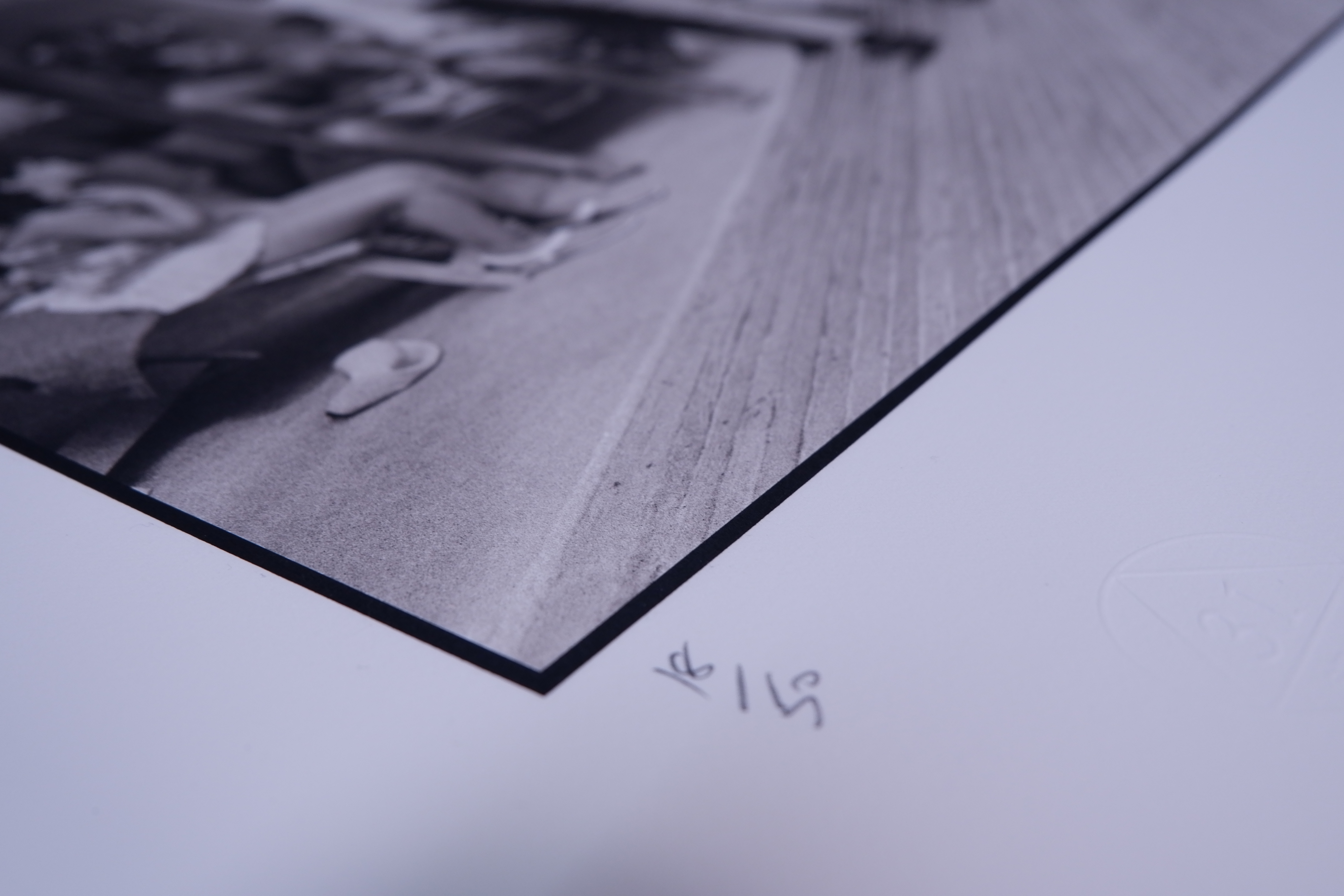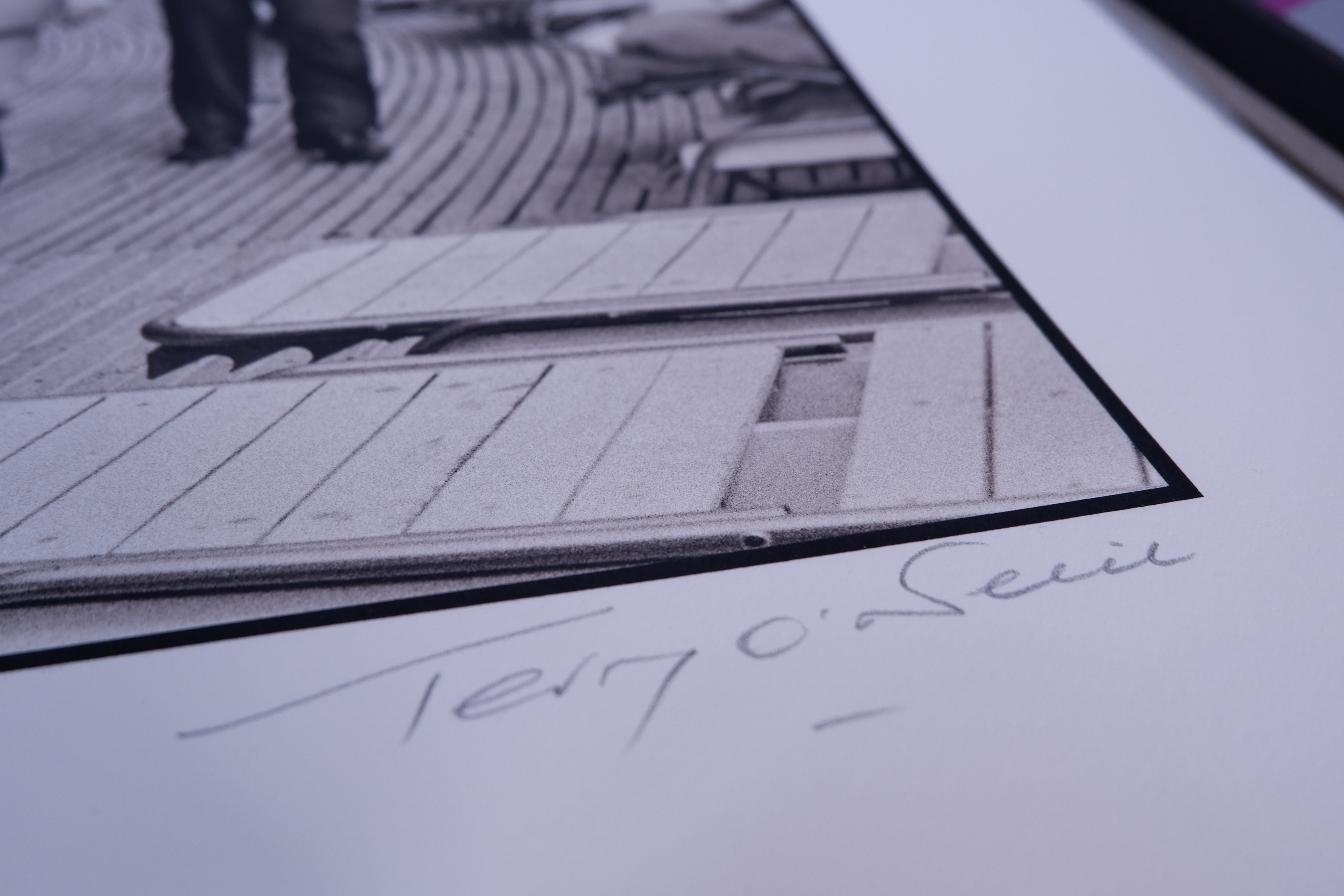 Available in 20x24 inches, each print is signed and numbered in pencil by Terry O'Neill.
For full details, contact sales@iconicimages.net