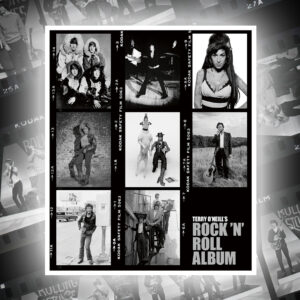 Terry O'Neill photographed the giants of the music world – both on and off stage. For more than fifty years he captured those on the frontline of fame in public and in private.
David Bowie, Elton John, Led Zepplin, Amy Winehouse, Dean Martin, The Who, Janis Joplin, AC/DC, Eric Clapton, Sammy Davis Jnr., The Rolling Stones, Bruce Springsteen, Chuck Berry and The Beatles – to name only a few. O' Neill spent more than 30 years photographing Frank Sinatra as his personal photographer with unprecedented access to the star. He took some of the earliest known photographs of The Beatles and then forged a lifetime relationship with members of the band that allowed him to photograph their weddings and other private moments. It is this contrast between public and private that makes Terry O'Neill's Rock 'n' Roll Album such a powerful document.
Now you can enter for a chance to win a SIGNED copy of Terry O'Neill's Rock'n'Roll Album worth £100.00!
Just sign up to our mailing list for a chance to win, we'll announce a winner on 1st August 2018!