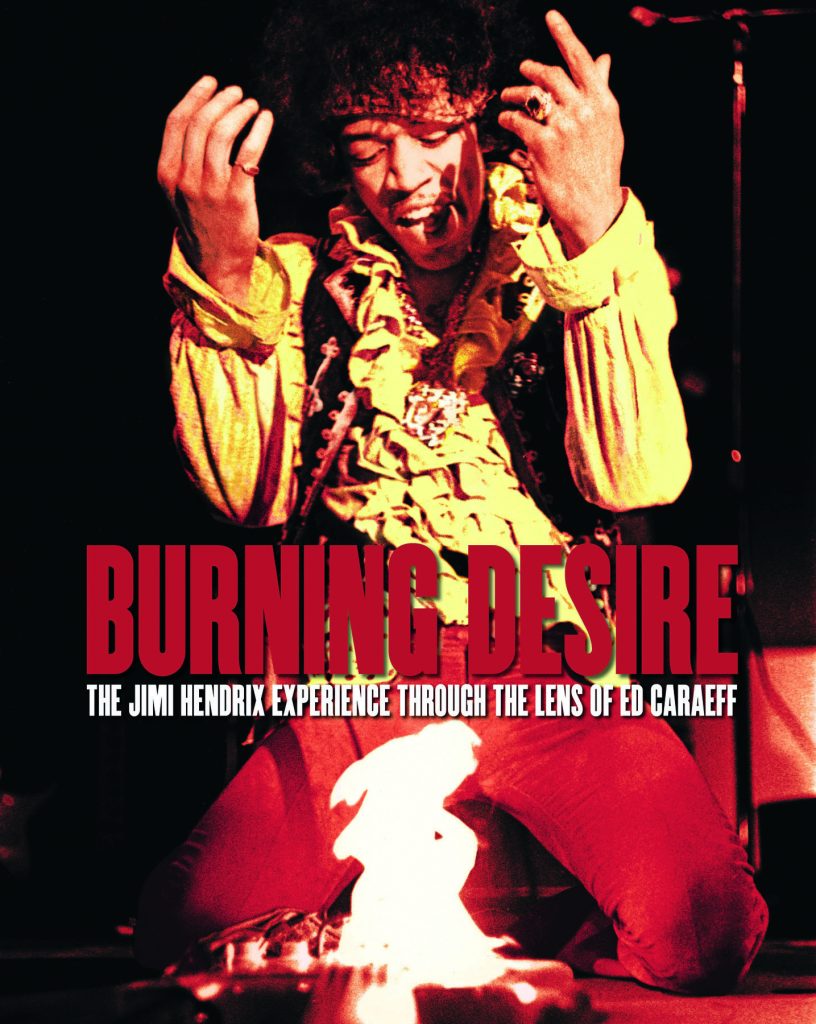 This month Iconic Images are giving away a copy of Ed Caraeff's 'Burning Desire'.
In 1967, a 17-year-old aspiring photographer named Ed Caraeff found himself front row at the Monterey Pop Festival, California. Caraeff had never seen Hendrix before, nor was he familiar with his music. But Caraeff had his ever-present camera and as Hendrix lit his guitar, he snapped a photo. That picture - Hendrix burning his guitar at Monterey - has become one of the most iconic images of rock and roll. A photo that defined Hendrix as an artist, appeared on the cover of Rolling Stone magazine not once, but twice, and launched Caraeff's photographic career. Timed to celebrate the 50th anniversary of the Monterey Pop Festival, Burning Desire reveals never-before published images from the magnificent, Hendrix-dedicated archive that Caraeff has compiled. From onstage to backstage, Jimi Hendrix was as electric in front of the camera as he was when he strummed his guitar. In Burning Desire, Caraeff showcases more than 100 images, including rare shots and contract sheets, and discusses his experiences with this incredible musician.
For a chance to win a copy SIGNED by the photographer, just sign up to the Iconic Images mailing list.