This month, Iconic Images is giving away a copy of the ICONS boxset by Terry O'Neill.
Self-isolation can become a little tedious, so this month we're offering a HUGE prize. The ICONS Boxset includes copies of Terry O'Neill's Opus and Rock'n'Roll Album as well as a 20 x 28cm print of Terry O'Neill's most celebrated and collected prints, Brigitte Bardot, which is completely sold out in all small format editions. The print is stamped and framed with a deep bevel envelope mount in 50/50 UV Glass and is ready to hang.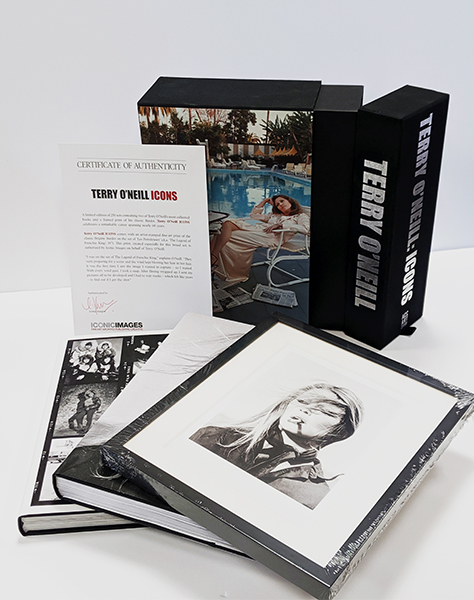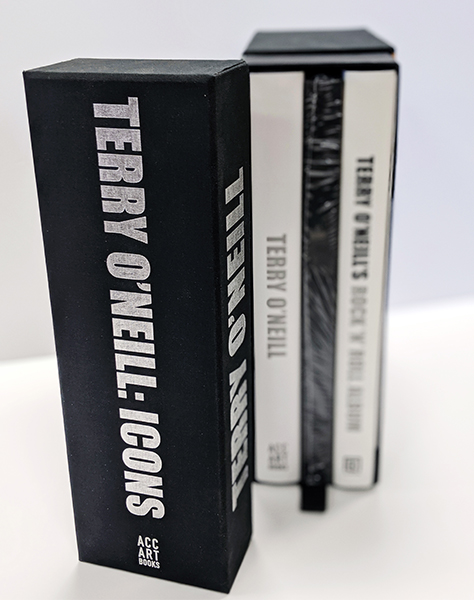 Terry O Neill's Opus and Terry O'Neill's Rock 'n' Roll Album – combined – contain more than 650 pages of the greatest photographs covering Terry O'Neill's remarkable career. From David Bowie to Frank Sinatra, Elton John to Elvis Presley, Terence Stamp, Michael Caine, Raquel Welch and every James Bond in-between, these two books are a treasure trove of images from the frontline of film, music, fashion, royalty and sport – uniquely O'Neill.
For a chance to win, just sign up to the Iconic Images mailing list and we'll draw a winner at random on 1st June 2020.