This month, Iconic Images and the Norman Parkinson Archive are giving away a copy of the 5* release, 'Always in Fashion'.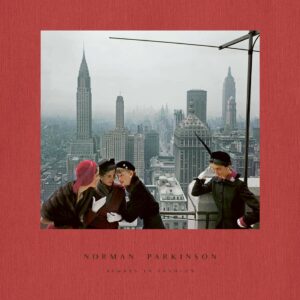 Norman Parkinson (1913-1990) is one of the greatest and most influential photographers of the twentieth century. Beginning in the 1930s his style of work helped define the look of each subsequent decade (including the New Look of Paris in the '50s and Swinging London of the '60s) and his impact on his followers was immense.
Parkinson gained recognition in his early years revolutionising photography by moving female models from the static, serious and controlled environment of the photographic studio to real-life locations and exotic surroundings. This dynamic and spontaneous style garnered the attention of numerous fashion magazines including Harper's Bazaar, Vogue and Town & Country, earning Parkinson international recognition. His photographs helped create the age of the supermodel and made Parkinson the photographer of choice for fashion designers, artists and writers, musicians and actors, and British royalty.
In a career that spanned six decades, Parkinson dazzled the world and inspired his peers with sparkling inventiveness as a portrait and fashion photographer. His achievements were recognised by the Queen of England when, in 1981, he was awarded a C.B.E. (Commander of the British Empire). In that same year he was also honoured with a major retrospective exhibition at the National Portrait Gallery in London.
For a chance to win just sign up to the Iconic Images mailing list and we'll pick one lucky winner at random on Wednesday 1st July who will be contacted via e-mail.