The Ukiyo-e Project announces the third collaboration in its series, producing David Bowie Ukiyo-e. A unique artistic endeavor in collaboration with two of the world's most renowned photographers, the artwork paying homage to David Bowie, who was known to have a deep cultural relationship with Japan.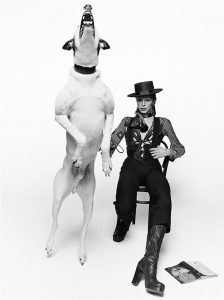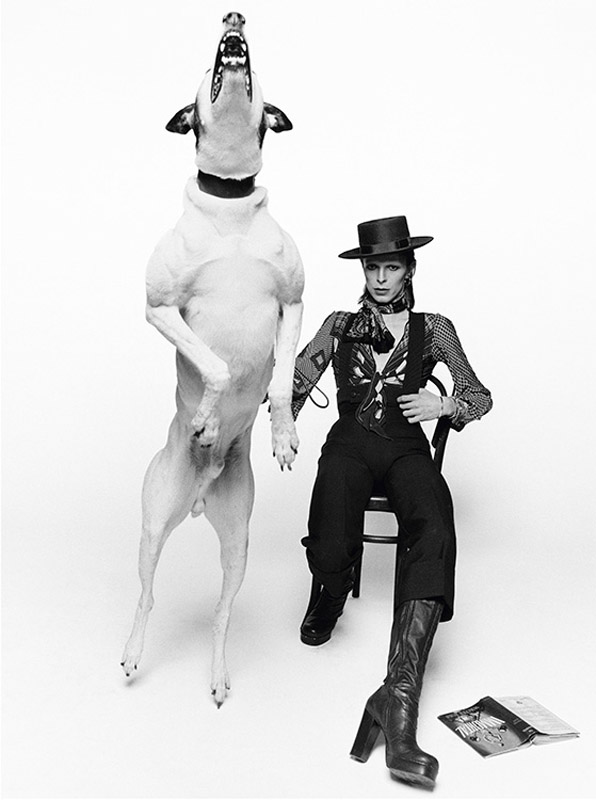 The first Ukiyo-e draws from Terry O'Neil's "Diamond Dogs" promotional photograph, taken in 1974, and the second one from Brian Duffy's photograph which resulted from a shoot done for the album cover for David Bowie's Aladdin Sane record in 1973, and was more recently used as the promotional image for the Victoria & Albert Museum's exhibition "David Bowie is."
The new David Bowie Ukiyo-e will be exhibited for the first time ever, alongside the iconic photographs that served as inspiration, demonstrating remarkable craftsmanship that has gone into this collaboration, which involves 3 artisans who specialize in illustration, woodcarving, and hand printing, respectively.
Widely popularized during the 1600s in Edo era Japan, and representative of one of Japan's most revered traditional genre of art, Ukiyo-e famously depicted current events and often illustrious entertainment industry figures and scenes, and thus this latest iteration is perfectly aligned with the historical tradition of the art.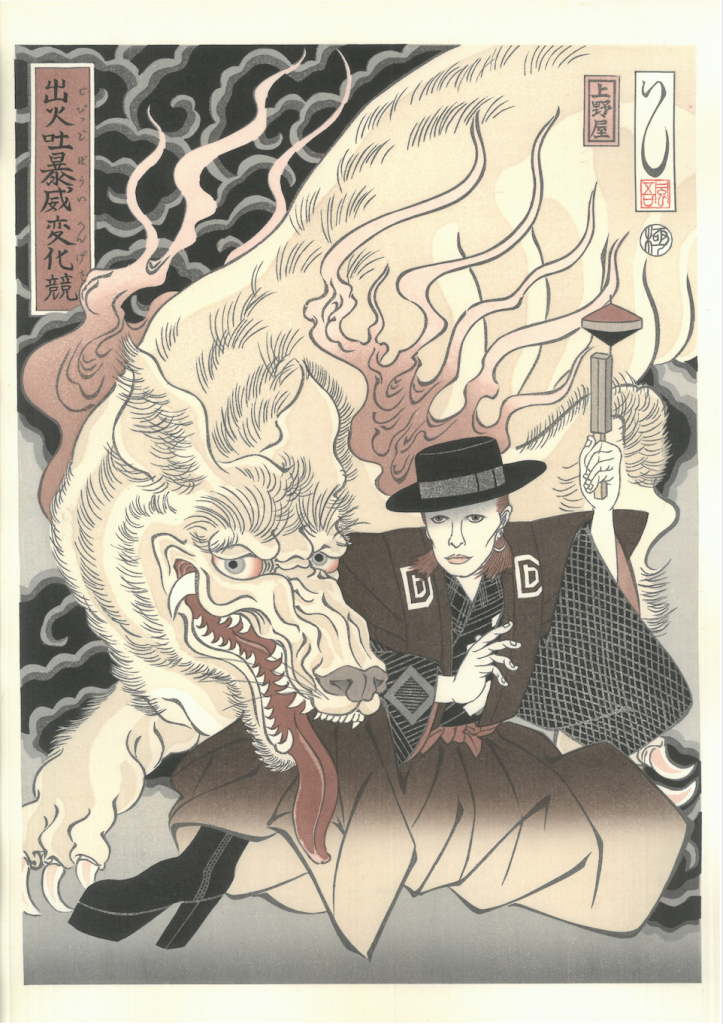 Terry O'Neil commented on the Ukiyo-e collaboration, "I am staggered by the beauty of the art and have enjoyed seeing this project evolve, a truly stunning interpretation of my work."
Although the original image is in black and white, the sepia tones used here pay homage to Terry O'Neill's original photograph, and give a strong impact, with a treatment that can also be appreciated by true David Bowie fans and also by those who appreciate historical Ukiyo-e. The dog is presented here as a nine-tailed fox, and is in the natural golden brown color of a Japanese "kitsune" fox. This work resembles the image of a magician from the Japanese Edo period, imagery reinforced by the black by smoke screen in the background.
Learn more about Ukiyo-e Projects and the upcoming exhibition : https://ukiyoe.today/