This week, Iconic Images celebrates the publication of Michael Brennan's new book: "They Must Fall: Muhammad Ali and the Men He Fought" by announcing a special deluxe package which will include the book, with a signed bookplate, and a never-before-released signed 8x10 portrait of Muhammad Ali, taken in 1977, along with a certificate of authenticity. Michael Brennan with Iconic Images, are only releasing 50 of these prints at this size, with orders shipping at the end of October.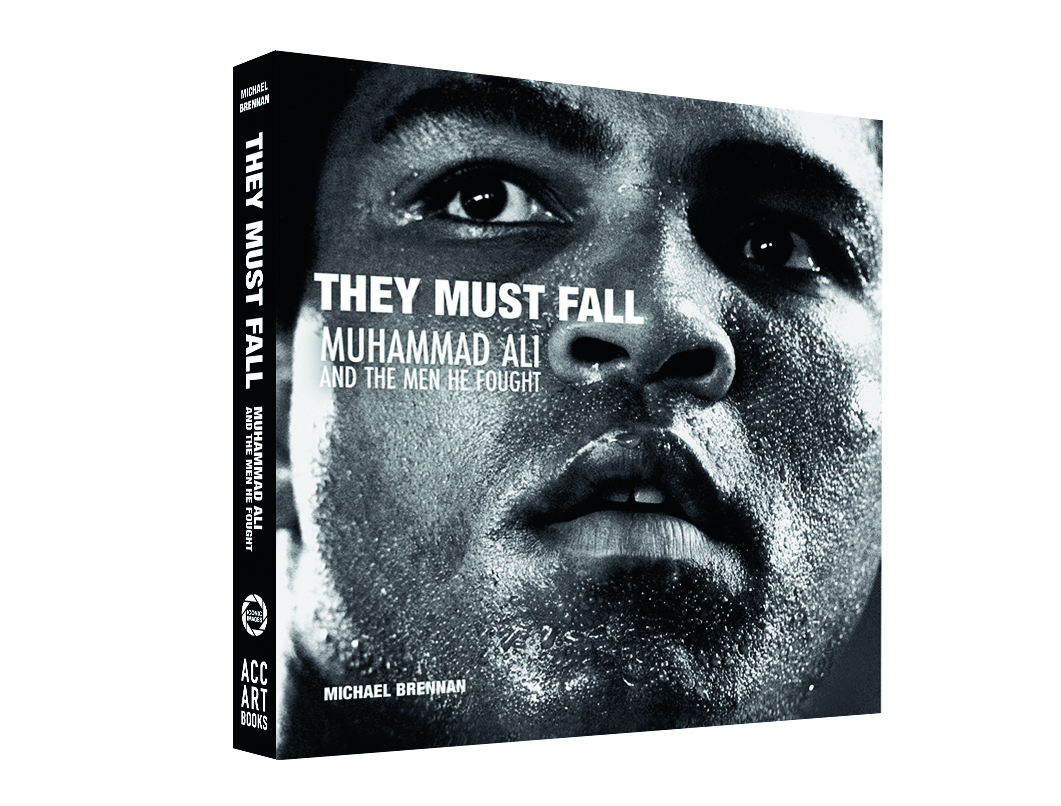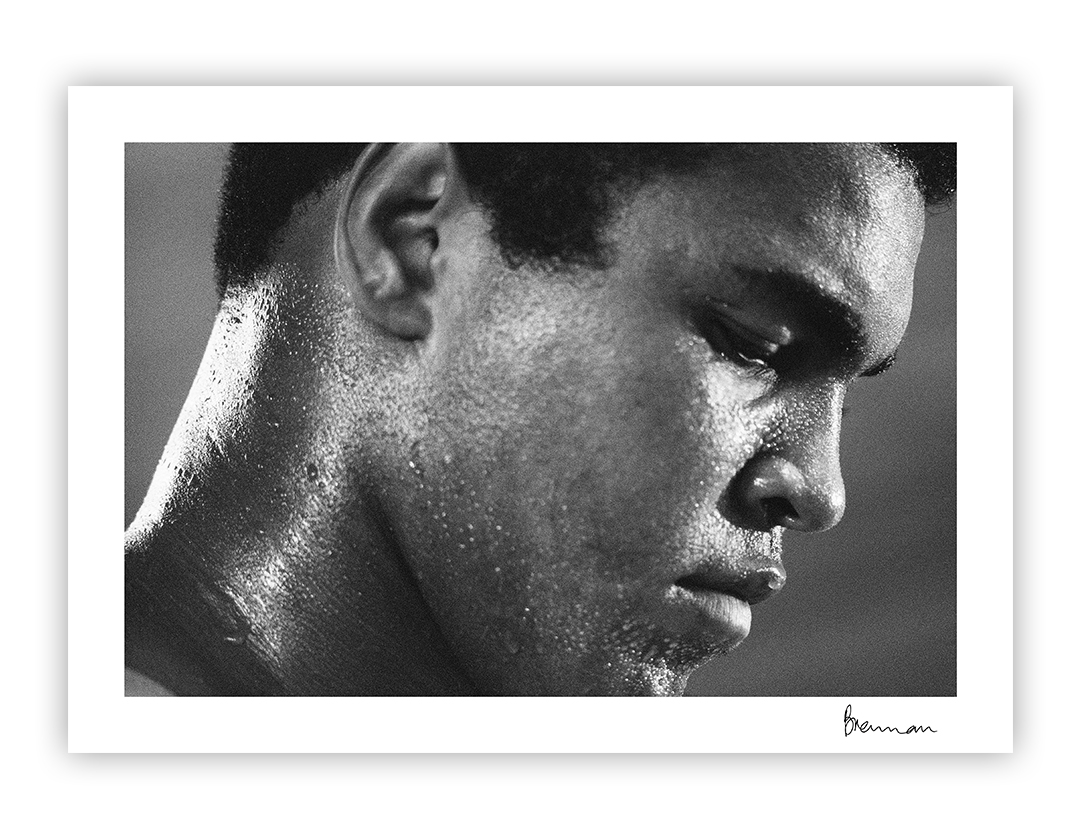 - - - - - - - - - - - - - - - - -
Muhammad Ali v Larry Holmes in Las Vegas, October 1980
"Should you wish to view a disaster in slow motion it is, in my opinion best viewed from 'up in the gods' (for those not familiar with showbiz parlance, the highest and cheapest seats in a theater). Caesars Palace Hotel & Casino converted its car park to accommodate the Larry Holmes v Muhammad Ali heavyweight boxing match on October 2, 1980. My position was very high up and very far away from the 'action' in the ring but a 600mm lens brought the participants a little closer! The Greatest had nothing to offer. He hardly threw a punch. His much publicised 30lb weight loss had taken its chemical toll on his stamina and any ring skills he had left. Cheerleader and Ali cornerman Drew Bundini Brown and savvy trainer Angelo Dundee, who had been in Ali's corner since the 1960s, stopped the fight in the time between the 10th and 11th rounds. Later, some of the writers were of the opinion that it was fortunate the opponent was Holmes. He knew of Muhammad Ali's past greatness having been a sparring partner and so limited his destructive intentions; a younger boxer might have keen to make a name for himself.
After the fight Holmes said, "I went to his room and he was lying on the bed being massaged. I said, 'I love you man.' He says. 'If you love me, why you beat me like that?'" - Michael Brennan