This week, Iconic Images celebrates the publication of Michael Brennan's new book: "They Must Fall: Muhammad Ali and the Men He Fought" by announcing a special deluxe package which will include the book, with a signed bookplate, and a never-before-released signed 8x10 portrait of Muhammad Ali, taken in 1977, along with a certificate of authenticity. Michael Brennan with Iconic Images, are only releasing 50 of these prints at this size, with orders shipping at the end of October.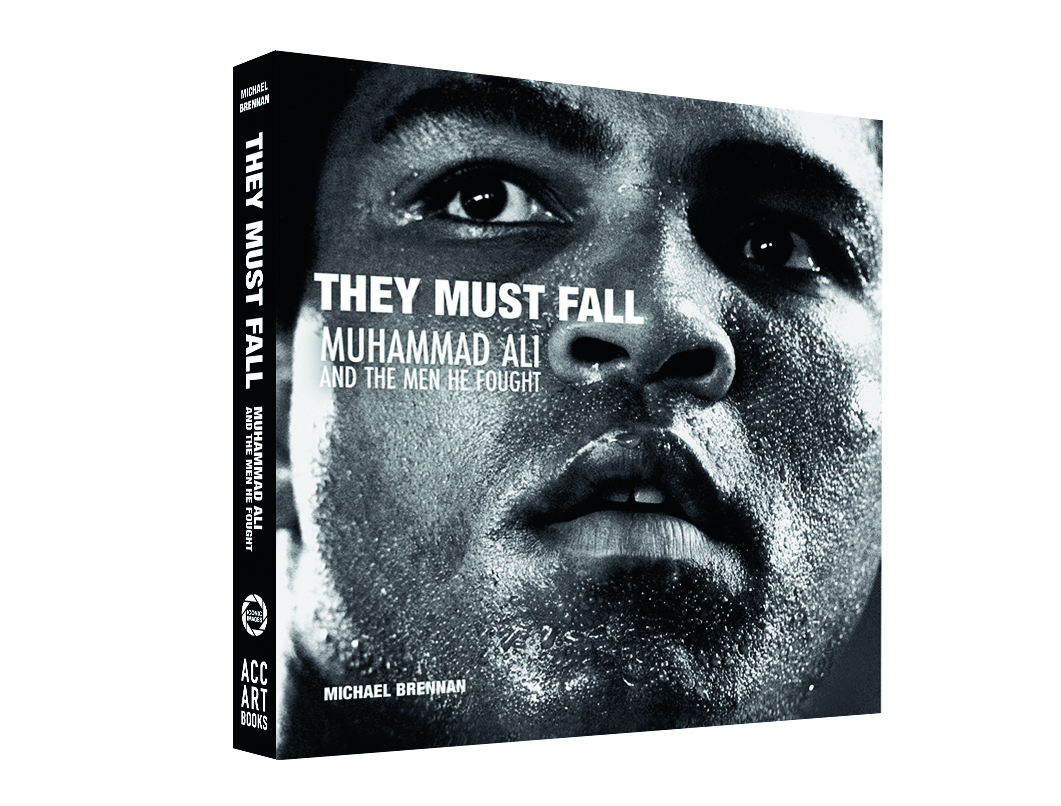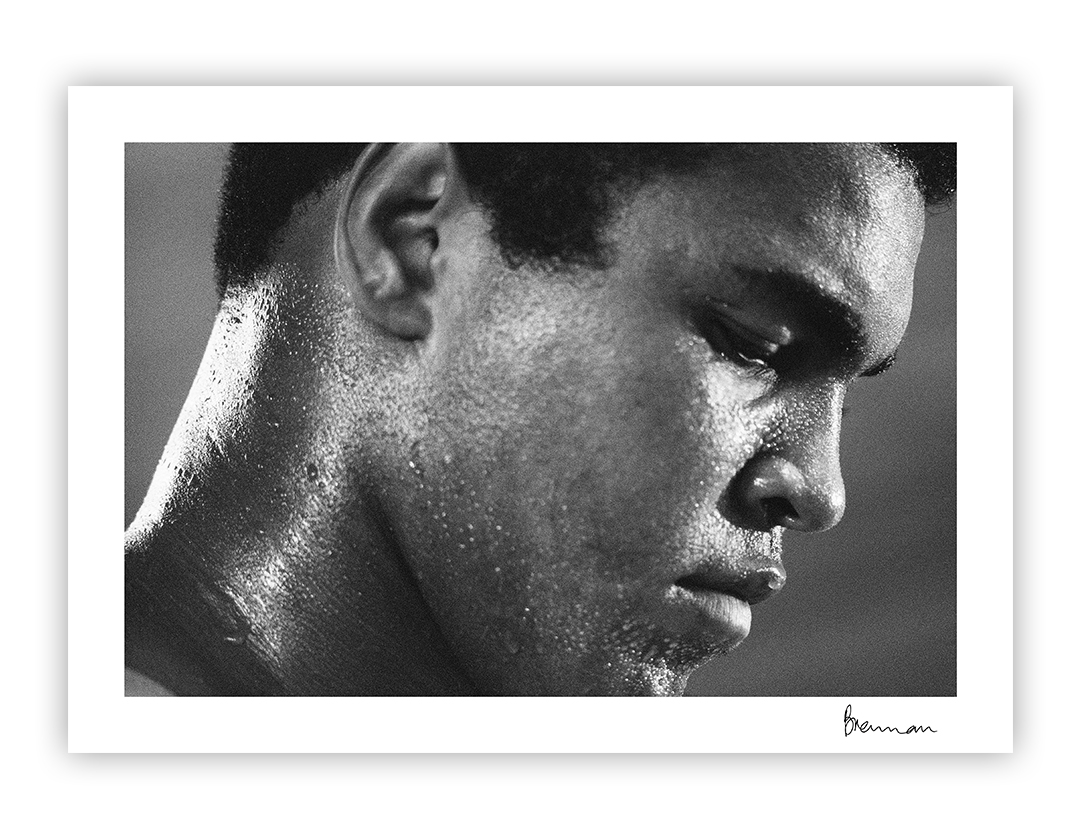 - - - - - - - - - - - - - - - - -
Muhammad Ali confronts Joe Frazier on the streets of Manhattan, January 1974
Muhammad Ali points to the side-view mirror and tells Joe Frazier to take a look and see how ugly he is after a press conference at the Wig & Pen restaurant where they announced their upcoming fight at Madison Square Garden.  Ali and Frazier would battle in the ring three times. 
"It would seem that a camera, any camera anywhere would have Muhammad Ali turn into a promotional automaton. Unfortunately, many recipients of those well-meaning tirades found it tiresome. Joe Frazier most times tolerated Ali's creative insults. However, on this occasion it became obvious that had his trainer Eddie Futch and press representative Dave Wolf not intervened, Frazier would have responded. You might have seen Ali v Frazier 2 on the streets of Manhattan."  -Michael Brennan