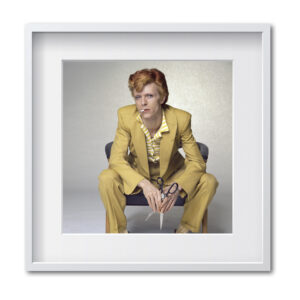 To celebrate the launch of Bowie By O'Neill, Iconic Images and Terry O'Neill are delighted to offer this photograph of singer David Bowie with dyed red hair and a mustard yellow suit photographed for a magazine in Los Angeles, circa 1974.
This print is available in various sizes, signed and numbered by Terry O'Neill.
For more information, contact us.
Bowie By O'Neill is available to pre-order from Amazon and all good book stores. Just a few signed copies remain available to purchase via our online store.