The Smiths and Beyond – Collector's Edition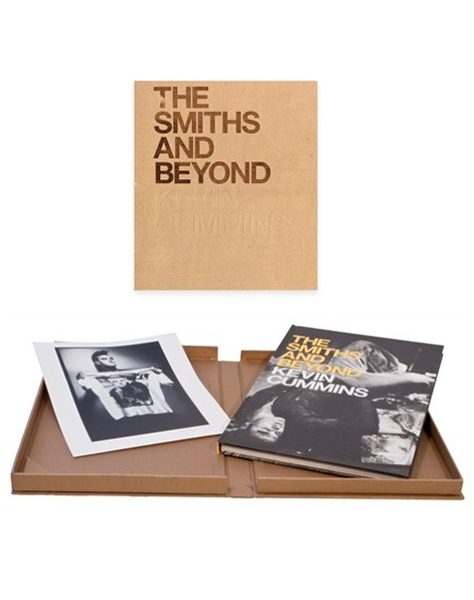 Kevin Cummins had been photographing bands from the late 70s onwards, so when The Smiths emerged from Manchester in 1983, he began to record their progress. This book contains his work on Morrissey, Marr, Rourke and Joyce, from publicity stills and "NME" features, to gigs and travelling the world.
This luxury limited edition contains a signed black and white print and a numbered hardback signed by the author, Kevin Cummins. The books is housed in a matching cream slipcase which has been overprinted with bronze lettering.
Box size 12×10 inches.