Marilyn Monroe : Oriental Sitting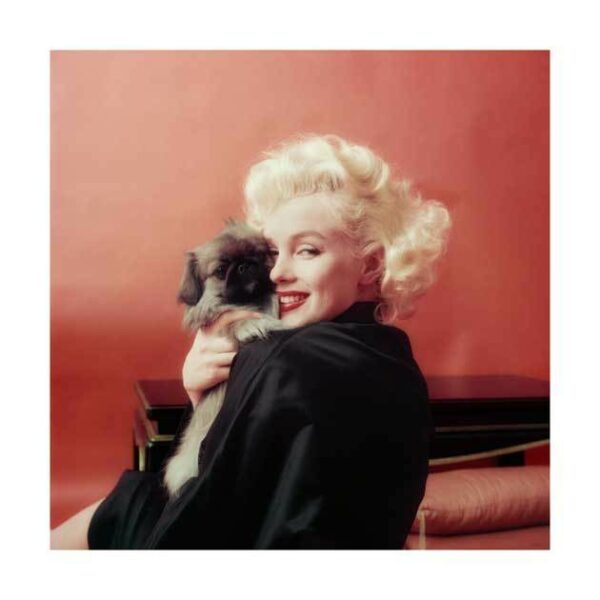 Taken for a Look magazine editorial on Oriental Gowns, Milton photographed Marilyn at his New York studio on March 28, 1955. The complete motif included an embroidered ottoman, cushions, folding dressing screen, and Pekinese dogs. Snuggling with a Pekinese during a shoot on Oriental Gowns, Marilyn simply glows in her black robe.
Available in sizes 24×24 and 30×30.