Faye Dunaway x Terry O'Neill – Oscar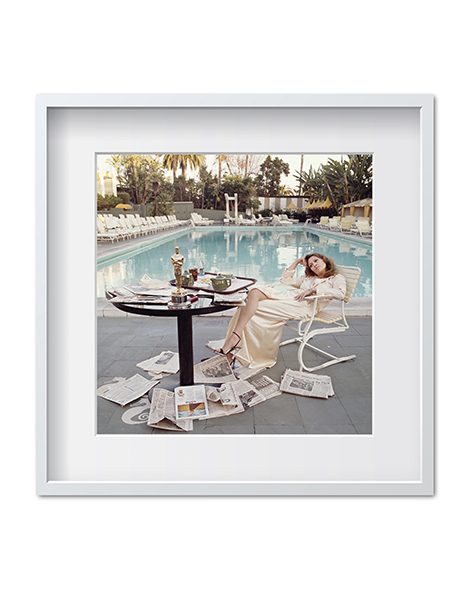 American actress Faye Dunaway takes breakfast by the pool with the day's newspapers at the Beverley Hills Hotel, 29th March 1977, the morning after she won an Oscar for Best Actress in a Leading Role for 'Network'.
These Limited Edition Prints are available in 16 x 20, 20 x 24, 30 x 30 and 40 x 40 inches and are signed by both Faye Dunaway and Terry O'Neill.
Each size is limited to just 50 editions in each size.