"I was lucky enough to receive the call to come to the Marquee to photograph David Bowie. And I was smart enough to know to say yes. If I had to name the most talented, enigmatic, and audacious star I ever photographed, it would have to be him" – Terry O'Neill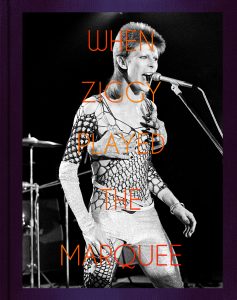 Few artists are fortunate enough to transcend through generations, but even in death David Bowie effortlessly continues to dominate popular culture with his alluring and provocative personas. None more iconic that Ziggy Stardust.
When David Bowie played The Marquee Club in October 1973, most of those who attended the gig at this famed small venue did not realise that this would be the last performance Bowie would ever give as Ziggy Stardust, a character he seemingly put to rest several months before at a performance at the Hammersmith Odeon. But when Bowie agreed to perform at the Soho club for an American television special, he went on-stage as Ziggy one last time.
Terry O'Neill, already a celebrated photographer and known for his images of The Beatles and The Rolling Stones, was given unprecedented access to document the event; a command performance for the television program 'Midnight Special' and a show Bowie would name 'The 1980 Floor Show.' O'Neill captured Bowie and his crew backstage as they went through costume changes, and on-stage Bowie as he transformed into the character he'd soon put to rest. As O'Neill dodged television cameras and lights, he captured this significant moment in music history.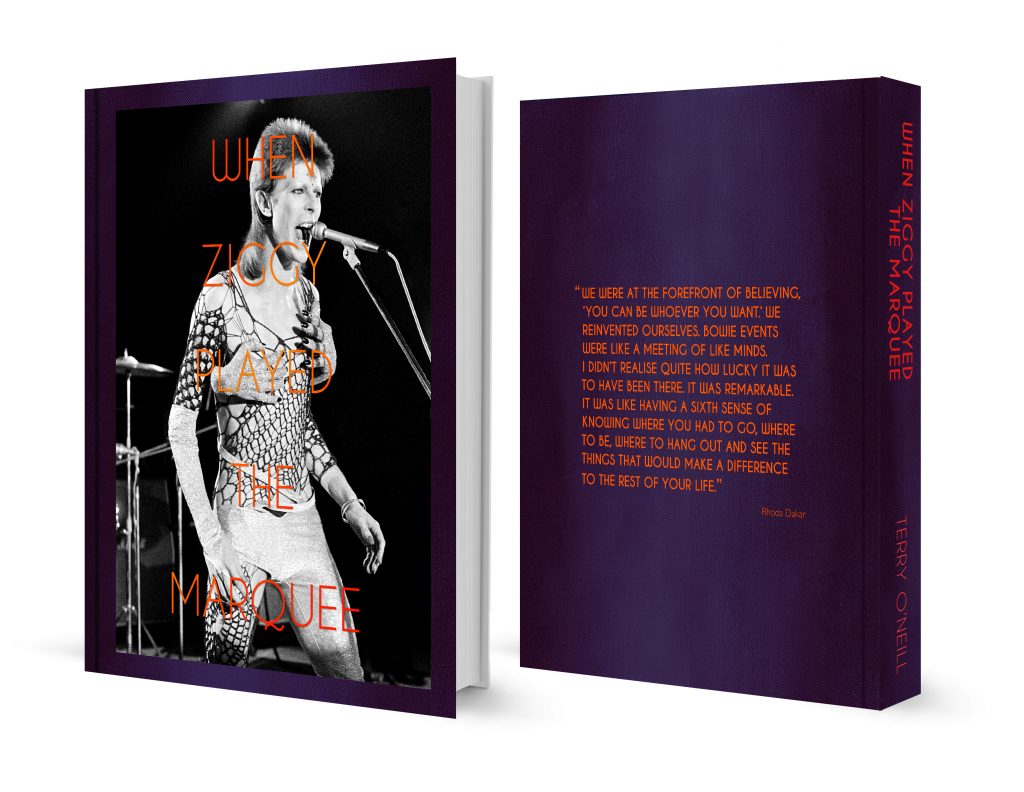 O'Neill remembers "Bowie became a character when he performed. As much as a person takes a role in a play for the West End or on Broadway, learning the lines, putting on the costumes – this was, I think, the way he treated his stage. That night at the Marquee, I witnessed a modern-day Hamlet – and it was Ziggy Stardust".
Award-winning music writer Daniel Rachel interviews key contributors from that day, including O'Neill, Ava Cherry, Amanda Lear, Suzi Ronson, Jayne County, Ken Scott and Geoff MacCormack – along with new insights and memories from fans who were in the audience who played witness to this incredible moment in music history. Included in this one-of-a-kind book are images and contact sheets, many before never seen, from O'Neill's iconic archives.
Copies of 'When Ziggy Played the Marquee' are available SIGNED by Terry O'Neill exclusively through the Iconic Store.
Books begin shipping week commencing 4th September.