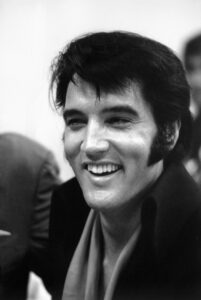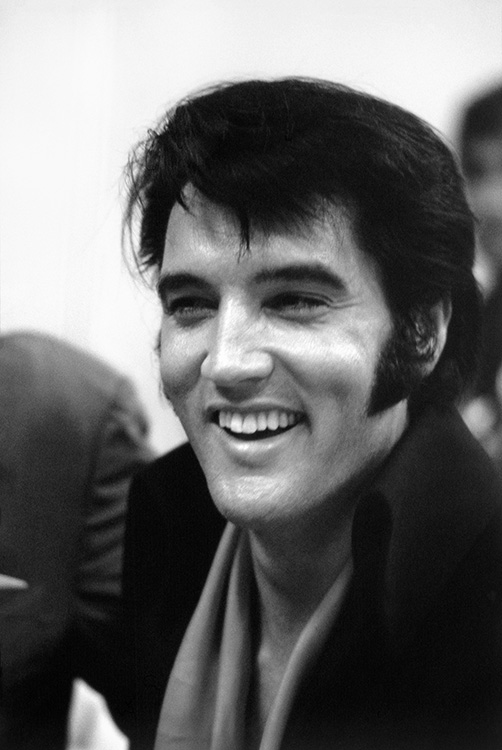 It's not often that a photographer's archive can represent an era of celebrity, but Terry O'Neill's does just that. From the fashion industry's Jean Shrimpton to the big screen performers like Michael Caine and Brigitte Bardot, O'Neill photographed them at the height of success and fame. However, Terry's passion before photography was music. O'Neill originally planned to be a jazz drummer before his photography career took off. It's only fitting that the largest portion of his archive is dedicated to the musicians; the performers and the original rock'n'rollers.
"Of course, it was hard to get to Elvis because you had to go through the formidable Colonel Tom Parker. But when I found myself in Las Vegas, I had a way in and that was through my friend Tom (Jones)."
O'Neill had worked with Tom Jones on several occasions and they became fast friends. When Tom Jones, who was also performing in Las Vegas, offered to take his friend backstage, he jumped at the chance.
"He (Tom) was friendly with Elvis so he fixed it with Colonel Parker that we could sit close enough to take some photos of him performing on stage singing. Afterwards I went backstage and met Elvis and his father, it was a great night."
We asked Terry if anything in particular stuck in his mind after meeting Elvis Presley?
"He just struck as the best looking man I'd ever seen, even better than the pictures."
Terry O'Neill discusses his time with Elvis Presley in his book, Every Picture Tells a Story – available signed at the Iconic Store. Fine art prints are also available, signed and numbered by Terry O'Neill, enquiries to jackie@iconicimages.net