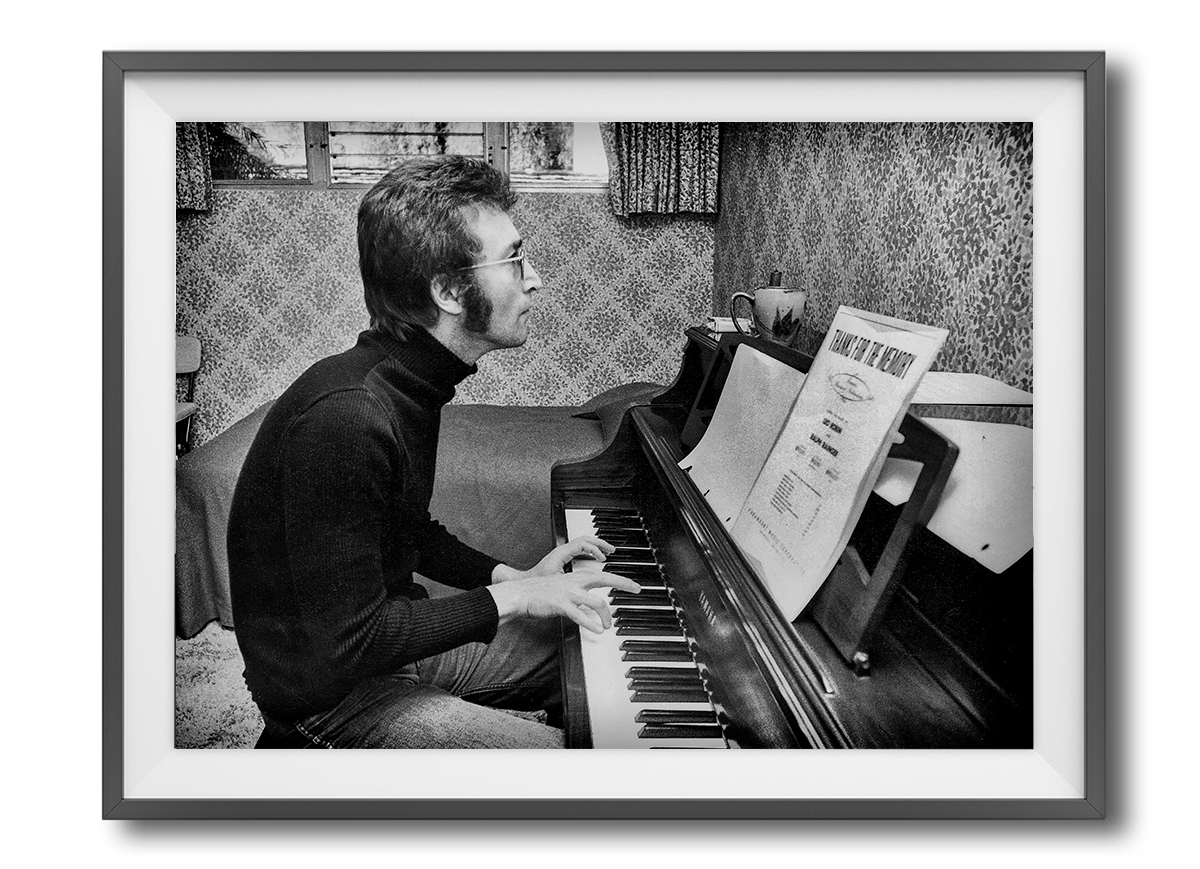 John was promoting a new album called "Mind Games" and I had been invited on behalf of some UK publications to spend some time with him. Although having experienced 'Beatlemania' in Manchester & Liverpool in the 1960's, but because of the madness of those times, I had never had the chance to meet him 'up close and personal.'
He was living in record producer Lou Adler's house in Beverly Hills. When I rang the doorbell, he came to the door and said, "come on in, I'm watching Princess Annie getting married on the telly." Not a public-relations person or hovering lawyer in sight. I hadn't brought an artillery of camera gear so I sauntered into the living room where John was on the phone talking to his son Julian in London while watching 'Annie's marriage.'
After a while he turned to me and said, "suppose we better get these photy's done".
- Michael Brennan
This photograph is now available to purchase as a limited edition, fine-art print
with Iconic Images.
The print is signed and numbered by photographer Michael Brennan.
Contact sales@iconicimages.net for sizing and purchasing information.