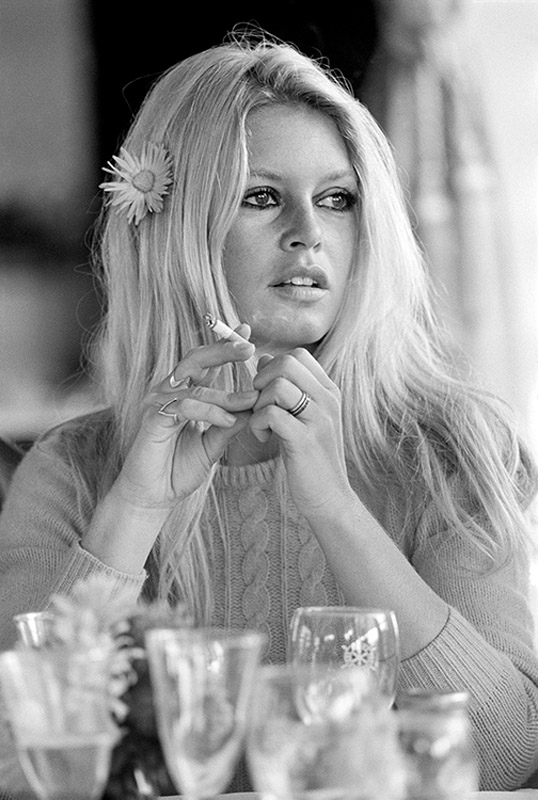 When photographer Terry O'Neill started out in the early 1960s, he found his way onto several notable film-sets where he would take photos of the cast in order to place images in newspapers and magazines. For a film, this type of coverage was invaluable. From Audrey Hepburn and Michael Caine, Sean Connery to Terence Stamp, O'Neill captured seminal portraits of some of the best actors of the 20th century.
In 1968, O'Neill got the call to travel down to Almeria, Spain to take photos during the filming of 'Shalako'. He already knew and worked with one of the stars, Sean Connery, but this would be the first time he would meet Connery's leading lady, Brigitte Bardot.
Bardot burst onto the film screens with starring roles in 'And God Created Woman,' 'A Very Private Affair' and 'The Truth' – all box-office successes in Europe. 'Shalako' would be an attempt for Bardot to cross-over to America and become a Hollywood star.
Unfortunately, 'Shalako' did not translate into the box-office numbers the studio was hoping for. After a few more films, Bardot retired from film in 1973 and now spends her time in the South of France, where she is an active animal activist.
"She was a very beautiful woman. Didn't speak a word of English and I didn't speak a word of French!" O'Neill remembers. "I loved working with her, though, and I was very happy to learn she also loved the photos I took of her – so much so – she has signed them with me."
This stunning image of Brigitte Bardot by Terry O'Neill is available as a fine-art print, in an edition of 50.
Signed and numbered by Terry O'Neill and Brigitte Bardot.
For more information contact jackie@iconicimages.net or visit our Fine Art Prints Page.